"Being able to process millions of users in a few seconds is a major step in biometric vein performances." Toshimitsu Kurosawa, Global Marketing & Sales Director of Fujitsu Ltd.
Tango™ - Risk Management Platform For Fraud Prevention, Detection & Investigation

TANGO is a powerful tool acting as a shield by helping the back-office to take appropriate and accurate decisions when a risk of fraud arises during operations.

TANGO is a risk management platform software for fraud prevention and investigation which is combined to biometric sensors from the market. Tango protects day-to-day operations by enabling secure transactions and interactions between institutions and their customers.

This unique solution has been designed for players concerned by massive fraud such as:

FINANCIAL INSTITUTIONS - account opening and transactions
EDUCATION SECTOR - fraudulent exam tests takers
HEALTHCARE - fraudulent access to healthcare benefits

As far as the customer's backend is concerned, Tango provides a graphic user interface which is dedicated to the fraud detection team. It allows to easily review Tango reports and to take action as soon as fraud attempt is detected.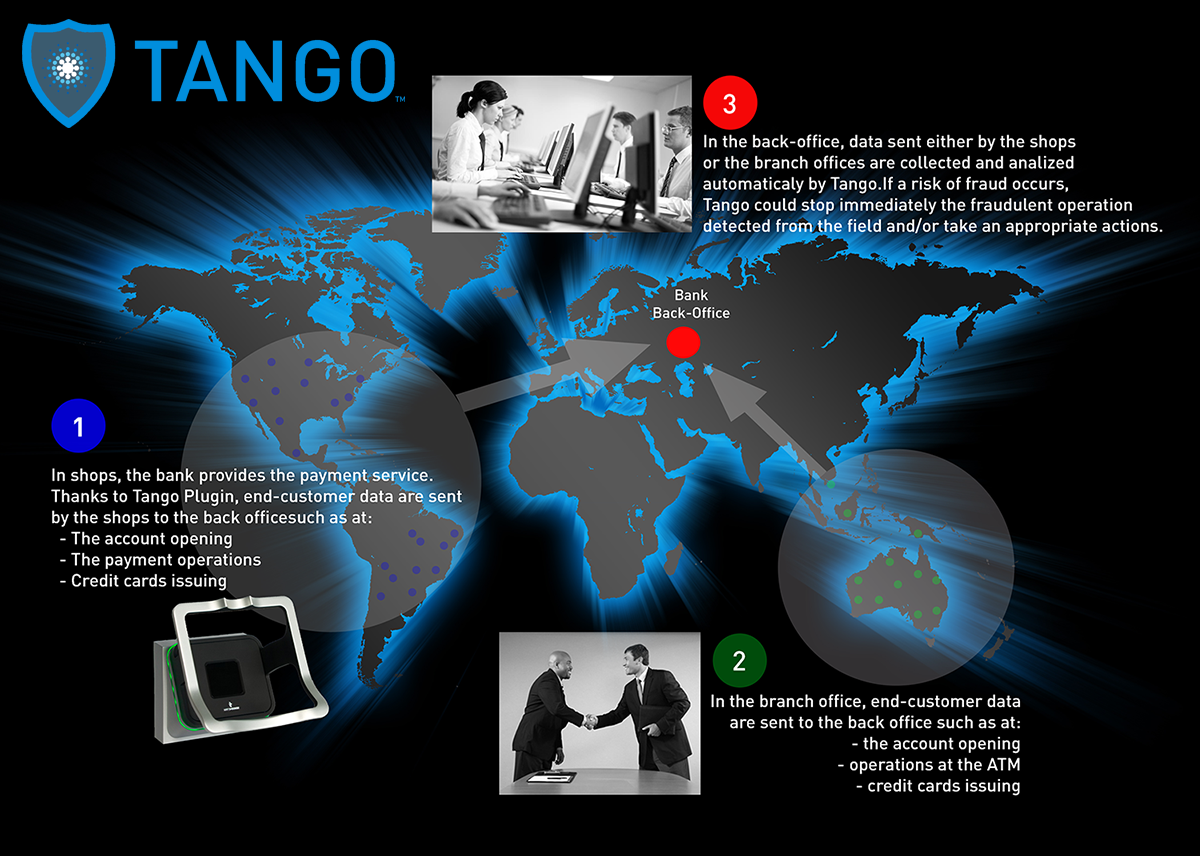 KEY BENEFITS
SensoBrain inside Tango enables the later to perform fast large scale investigations;

The SecureEnrolment™ prevents the enrolment of one person with multiple identities

Workflow Secure™ creates custom investigation processes

The Report Manager keeps a track record of the steps leading to the decision

Mambo Infrastructure Tool™ provides a real time monitoring of the servers running and performing the service

Real-time / background fraud Prevention, detection, investigation

Tango allows to introduce a random 1:N investigation against a dynamic blacklist.

Multiple biometric modalities can be mixed (Vein, Voice, Photo…)


SensoBrain inside: The ultimate biometric investigation engine for large scale population.

The SensoBrain technology inside of TANGO, is a proprietary software from Sensometrix which optimizes the authentication process by identifying users quicker and on larger databases while ensuring distribution, redundancy and failure tolerance functionalities in case of shutdown of one of the servers. 


Unique and proprietary software technology

- An open architecture
- Improve identification (1:N) performances
- Massive number of parallel investigations
- Can be combined with other biometric modalities
- Highest security standards
- Millions of templates per seconds
- High availability and better business flow
- Proprietary algorithm features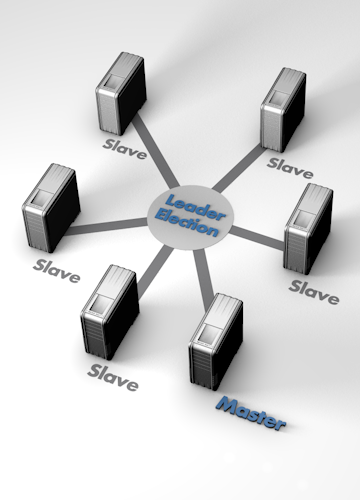 TESTIMONIALS
"Pearson VUE introduced an enhanced layer of fraud prevention, the SensoBrain distributed biometric acceleration technology. The SensoBrain technology rapidly compares each test taker's biometrics ensuring that any potential frauds can be proactively eliminated before it occurs". David A. Wilson, President and CEO of the Graduate Management Admission Council (GMAC)

"We have been very pleased with the success of Fujitsu's PalmSecure solution in accurately identifying test takers, and are equally delighted to be adopting the Sensometrix SensoBrain technology to enhance and accelerate our identity authentication capabilities. The combination of the PalmSecure biometric identity solution with the SensoBrain accelerator surpasses other biometric solutions in speed, value, accuracy and protection of individual privacy. It also has exceeded our criteria for being quickly and efficiently introduced into our testing administration workflow. We look forward to working with Fujitsu and Sensometrix to further enhance the integrity of our testing services." Robert Whelan, President of Pearson VUE.

"Being able to process millions of users in a few seconds is a major step in biometric vein performances. No one on the market is currently able to provide such results while keeping high level of security and quick identification" Toshimitsu Kurosawa, Global Marketing & Sales Director of Fujitsu Ltd.

"By deploying Fujitsu's PalmSecure solution in conjunction with the Sensometrix SensoBrain acceleration technology, Pearson VUE reinforces its position as the industry leader and fulfills its overarching commitment to preserving the integrity of their testing methodology. It adds another level of quality and sophistication to their superior offerings, and vastly reduces the chances of any fraudulent test takers entering the system". Christer Bergman, Vice President of Fujitsu Frontech North America's Biometric Solutions Group.

(c) Copyright 2006-2014 - Sensometrix SA